Combining four generations of real estate experience with valuable insights into today's ever-changing market.
Building Upon Our History, Embracing the Future
Mehlich Associates has been in the retail and commercial real estate business for four generations. It was started by William H. Mehlich as a retail brokerage firm for chain stores known as Chain Store Leasing, located on Madison Ave. in New York City. They sought sites all over the country for companies such as JC Penny, WT Grant, JJ Newberry, The Grand Union Company and Gristedes Supermarkets, just to name a few.
Over the years Mehlich Associates has steadily built on our success, experience and market insight. Fast forward to today and we can say we are very proud of our sterling reputation among our tenants, and in the commercial real estate market at large. We leverage this experience every day and continue to uphold the highest corporate standards. Explore more about our history below.
Mehlich Associates Company History
National chains, mid-size, and independents.
Across five growing markets in New York, Massachusetts and Connecticut.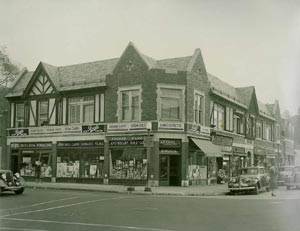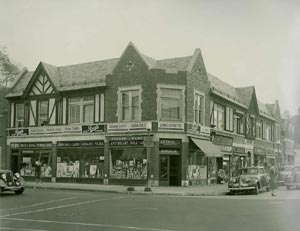 When William O. Mehlich came into the business, he started and developed properties in close proximity to their home office as well as operating a commercial brokerage. William was one of the original members of the International Council of Shopping Centers back in 1958.
Besides operating an active commercial brokerage operation, William also sought sites for the Grand Union Company throughout the Northeast and then proceeded to develop shopping centers around their locations. This is how the company's first center, the Poughkeepsie Plaza, was born in 1958. Still in the company's portfolio, the Poughkeepsie Plaza is the core property of the Mehlich Associates portfolio.
In 1974, Robert W. Mehlich joined the firm in the leasing and management area. He helped convert the Poughkeepsie Plaza to an enclosed mall in 1976 and lease the newly renovated center. In the 1980's Mehlich associates expanded the center three times and started the transformation from a real estate brokerage into an owner and operator of shopping centers.
During this time they also purchased several properties in Florida, which have since been sold. Several properties have recently been added to our portfolio in the New England area as we continue to look for acquisitions of medium sized shopping centers within the New England/New York Region.
Robert W. Mehlich, Jr. joined the firm in 2005. He works with the leasing and management of our properties.
Property Leasing Services
Partnering with the Real Estate Brokerage Community
Mehlich Associates leases its portfolio of properties throughout New York, Connecticut and Massachusetts. In addition to working with individual tenants, we believe it is important to work with the real estate brokerage community. Real estate brokers provide a depth of knowledge and and help facilitate the completion of deals.
Contact us for more information
We work with all interested parties to quickly and effectively lease space at our properties
We encourage all parties to contact Robert Mehlich Jr. at 914.793.5050 for additional information
The key to our successful strategy is flexibility.
With leasing space from 1,000 to 6,000 plus square feet of retail and office space as well as land parcels, Mehlich Associates offers leasing opportunities across the commercial spectrum. It takes a full and consistent effort by our team, but even in this challenging economy, we are focused on keeping our properties fully leased by providing you with the best locations at the best value.